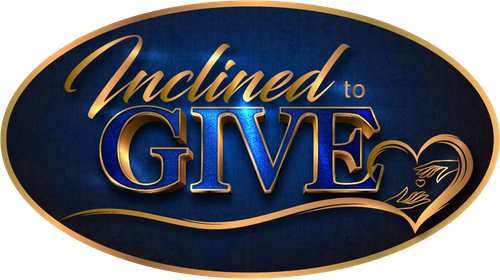 For local nonprofits, December is an important month to receive donations. IVCBA is encouraging everyone to think local and "Be Inclined to Give". Caring about our neighbors and being generous are hallmarks of the kind of community IVCBA is building.
No organization embodies this philosophy more than Parasol Tahoe, the "umbrella" organization of nonprofits. In the words of Claudia Andersen, CEO:
"For 25 years Parasol Tahoe Community Foundation has strived to cultivate community philanthropy by connecting donors to causes that matter. We encourage the community to give generously to our hardworking non-profit organizations in the giving season and throughout the year. Together, we can enhance and preserve the quality of life in this beautiful place we call home."
By: Kayla Anderson
Following "Small Business Saturday," Giving Back Tuesday provides another way to keep the holiday spirit going by giving back to people who need it the most.
Here are some specific ideas/events/opportunities to help make a difference in the Incline Village/Crystal Bay community (besides supporting local businesses) this holiday season:
Make a monetary donation, give in-kind, or shop at a local thrift store:
There are all kinds of ways to give back to the IV/CB community, and one of the most common is to visit a local thrift store. The volunteers at Tahoe Forest Hospice & Gift Incline Village Thrift Shop, (893 Tahoe Blvd., Suite 1500, Incline Village) Village Christian Thrift Shop (799 Southwood Blvd., Incline Village), the nearby Tahoe Family Solutions (774 Mays Blvd. #13, Incline Village), and Pet Network Thrift Shop (760 Mays Blvd., Suites 9 & 10, Incline Village) gladly accept gently used furniture items, appliances, clothing, and more (but monetary donations are also always welcome).
Help an animal find its fur ever home:
Consider taking some time out of your Giving Back Tuesday to visit the dogs and cats at Pet Network (401 Village Blvd., Incline Village) and you're also welcome to take one home with you if you have the space and can provide a better life for your furry soulmate. Even if you can't keep a pup or a cat forever, there are other ways to get involved such as fostering an animal or donating money, dog beds, and supplies. You can also volunteer at the shelter or the Pet Network Thrift Store (760 Mays Blvd. Ste 9, Incline Village).
Give a toy or winter warmth this holiday season:
Tahoe Family Solutions is collecting new, unwrapped toys to give kids and families now through early December and distribution will take place at the North Tahoe Event Center in Kings Beach from 9am-12pm on December 18. For more information, visit https://tahoe-truckee.toysfortots.org/.
Coinciding with the Toys for Tots giveaway, Winter Warmth and Wellness provides North Lake Tahoe families with hygiene items, a limited supply of food items, winter clothing and shoes/boots. This program began 49 years ago and is still going strong to help families get through Tahoe's chillier months. Those who need these kinds of items don't have to register to receive them (except for diapers) and distribution for the Winter Warmth and Wellness items will take place at the North Tahoe Event Center on December 18 from 2pm-4pm or as long as supplies last.
Give the gift of education
The Incline Education Fund is still raising funds to equip the newly created Makerspace at Incline Elementary School. This student-centered program places an emphasis on robotics and coding while teaching kids critical thinking, collaboration, communication, and creativity skills, giving students the ability for them to be successful in their college and/or career pursuits.
For more information, or to donate, visit the IEF website.